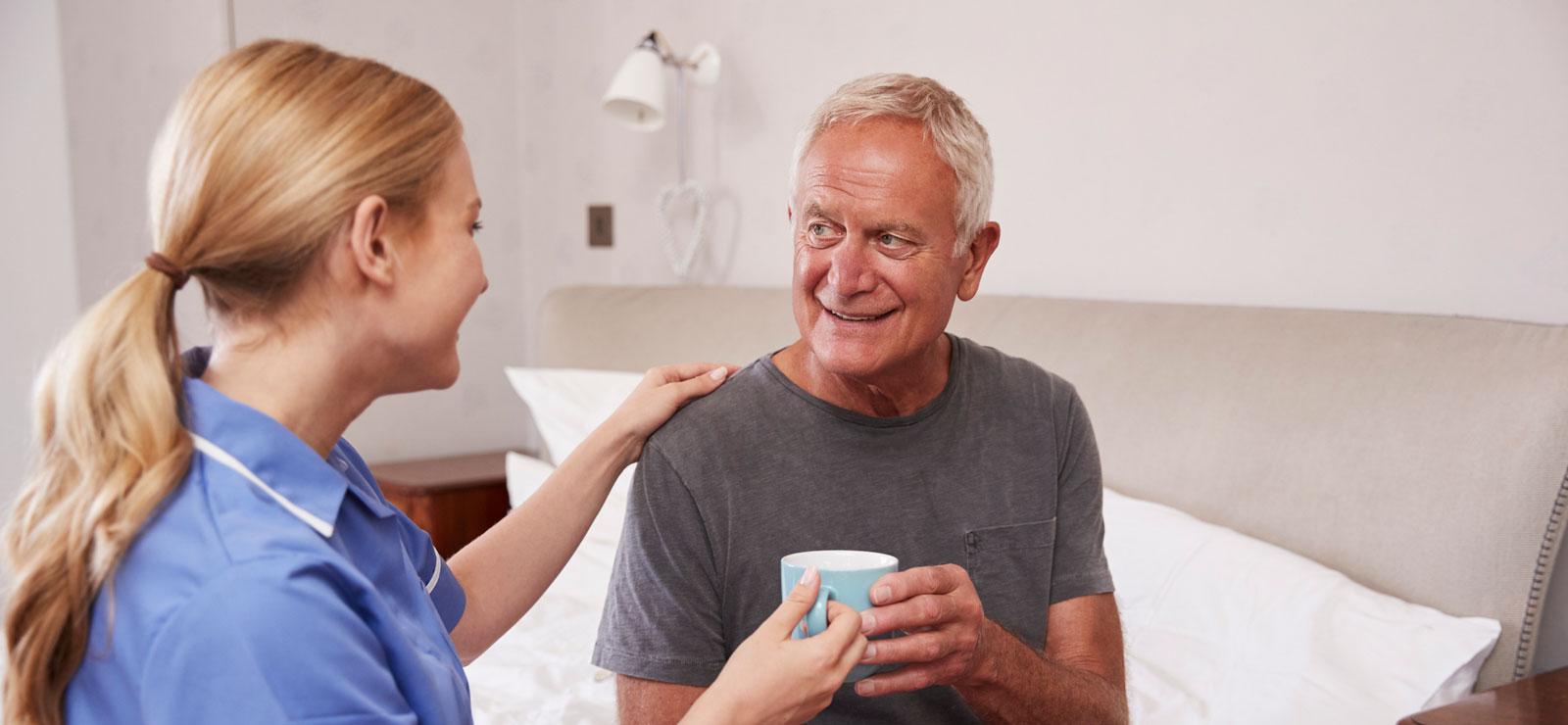 Staff Qualifications & Accreditation

Staff Training and ongoing accreditation are of great importance to the Management Team at White Lodge & St Helens Care Home
White Lodge & St Helens Care Home is accredited for Dementia Care with Bournemouth Christchurch & Poole Council (BCP).
Staff Training
All new members of staff attend a comprehensive, mandatory induction training day prior to their employment with White Lodge & St Helens to ensure they have the necessary qualities to be part of the team.
Seven members of the team have completed the in-depth Dementia Care training, and have all achieved the status of Dementia Champions. Some members of the team have also completed a Level 3 Diploma in End-of-Life Care and Level 2 Diploma in Dementia.
Gold Standards Framework for End-of-Life Care Champion awards have been achieved by Janice Porter and team Leader Becky Tyrell.

Staff are offered the opportunity to attain and complete Diplomas in Health and Social Care or Hospitality ranging from Level 2 to 5.

Dignity & Dementia Champions

A Dignity Champion is someone who believes passionately that being treated with dignity is a basic human right, not an optional extra. They believe that care services must be compassionate, person centred, as well as efficient.

The care team at White Lodge have a number of Dignity & Dementia Champions.

What is Gold Standards Frameworks?

Gold Standards Framework gives outstanding training to all those providing End-of-Life Care to ensure better quality of life for residents, and to ensure carers adhere to these recognised standards of care.
In February 2016 White Lodge achieved the Gold Standards in End-of-Life Care.
It is our aim to keep residents at White Lodge & St Helens for as long as possible, the Gold Standards training has enabled staff to care for people to their best of their abilities until their final days of life.
Residents families may be asked to participate in End-of-Life Care Plans and Advance Care Plans to help enable the staff to provide the best care possible for residents in their final days.