Residential, Dementia and End-of-Life Care

White Lodge & St Helens Care Home provides Residential and Dementia Care

White Lodge & St Helens has been in the same family for over 35 years. John and Christine Higginson bought White Lodge in 1983 and their three children Karen, Peter and Caroline are still closely involved in the running of the home today along with their Registered Manager, Jan Porter.
We pride ourselves on the high standard of care we deliver to our residents and the facilities and services we provide.

What is Residential Care?

Residential Care is for older people whose needs are low. They may need assistance with day to day tasks such as washing and dressing but don't require more specialist nursing care or Dementia support.
Staff are available twenty-four hours a day and when required district nurses can be called in to assist with treating complex wounds or administering certain medications.
What is Dementia Care?
Individuals with dementia may require extra or specialised care as they find it difficult making sense of their physical surrounding.
They are likely to experience memory loss and problems with perception that can result in difficulty locating areas. Our Dementia Care accommodates for these specific needs when residential care is not enough.
Whether your loved one is showing symptoms or is living with a degenerative or vascular form of Dementia we understand their needs and can provide the support they require.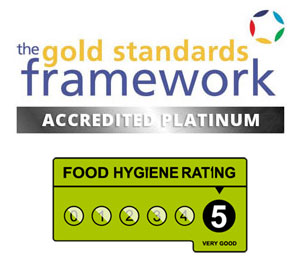 Who is Dementia Care For?

Dementia Care is for individuals with a diagnosis of Dementia who are no longer able to live independently at home with support from family or carers. These individuals require extra support to help them maintain their physical and psychological well-being.
What is End-of-Life Care?

End-of-Life care is for people who are in their last months or years of their life and our care is designed to help residents live as well as possible. Our care plans are designed with the residents wishes and preferences in mind and we also support family and those important to each resident.
Pre-Admission Assessment

Pre-admission assessments are a very important tool for us when planning residents care. This initial assessment enables us to assess the needs and ensure a comprehensive care plan is put into place so that the staff at White Lodge & St Helens Care Home are adequately prepared for the first day of admission.
On-going Care Assessment

Care plans are constantly being assessed and updated as a resident's care needs change and we encourage families of our residents to play an active role. The care plan acknowledges; key life events, careers, hobbies, interests, likes and dislikes of the individual.
Designated Key Workers

White Lodge & St Helens Care Home provides every resident with a designated key worker who is responsible for planning and the delivery of the residents care. This ensures continuity in the the relationship with the resident and the ongoing management of care for the individual.