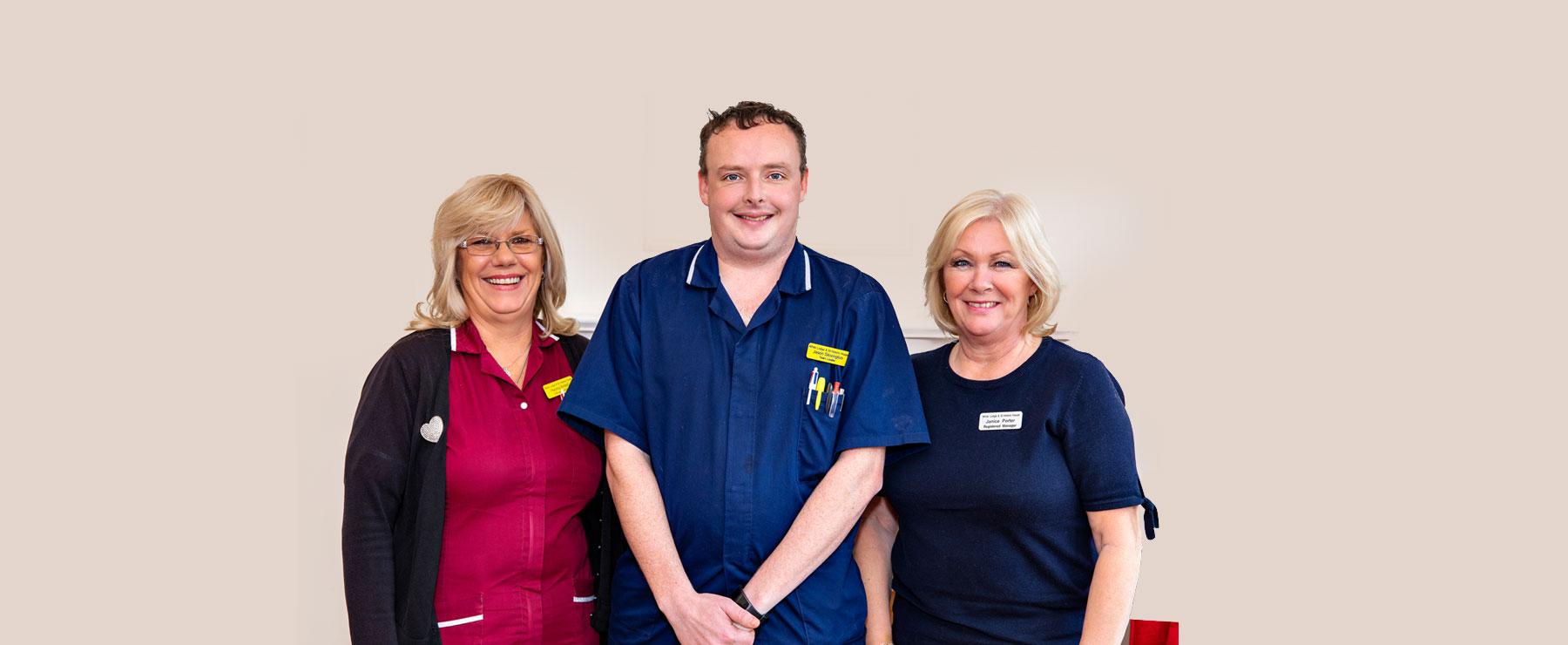 White Lodge & St Helens - Senior Management Team

White Lodge & St Helens Care Home aims to achieve the highest standards of care and support

The Registered Manager oversee's the daily running of the home and is assisted by her team of dedicated staff, this ensures all aspects of care and facilities are of the highest quality.
The Proprietors are actively involved in the daily running of White Lodge and take great pride in the services provided and the smooth running of the familiy care home.

The Senior Management Team

The Senior Management Team is led by Janice Porter who is assisted by the Deputy Manager, Hayley Ansell and three team leaders. The team leaders have all achieved a Level Five Diploma in Leadership for Health and Social Care.
Janice Porter - Registered Manager
Janice Porter takes great pride in the standard of care, is very hands on within the home and is constantly seeking ways to improve the running of the home and has been an integral part of the home for over six years.

With many years experience in the care sector Janice has acheived numerous qualifications in Health & Social Care, including Leadership and Management for Care Services and Level 4 Certificate issued by the Chartered Managers Institute.
The smooth running of the home is essential and Janice attends many meetings to ensure her knowledge is kept up-to-date and relevant to the ever-changing requirements.

Janice is also Dignity Mental Capacity Assessor and Best Interest Assessor Champion which enables her to help and lead staff as required.

Hayley Ansell - Deputy Manager
Hayley supports the management of White Lodge along with three team leaders. Hayley has achieved Level 5 Diploma in Leadership for Health & Social Care.

She has been awarded a Dignity & Dementia Champion and is also a qualified trainer in Moving and Handling.